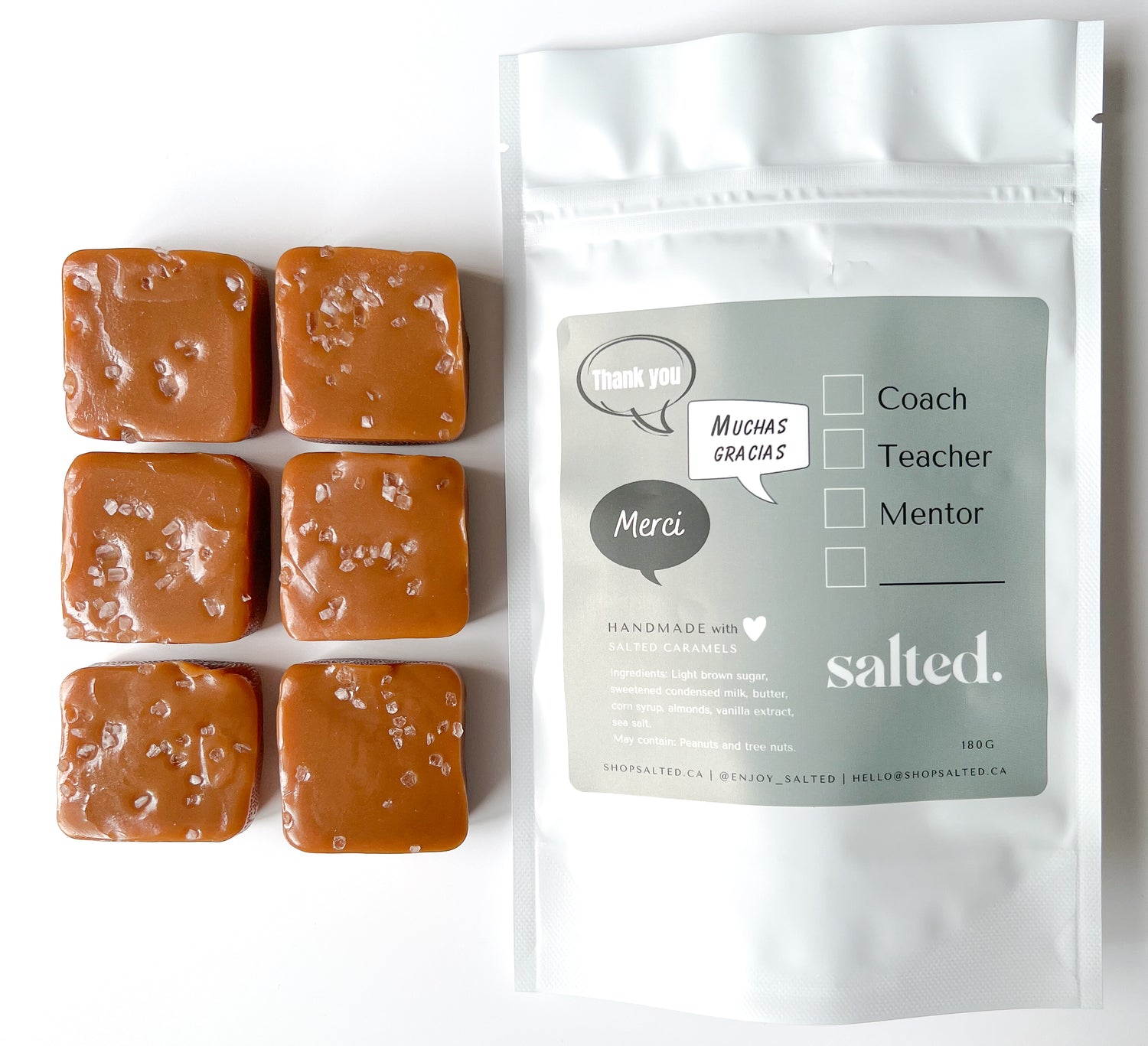 THE THANK YOU COLLECTION
Thank those who help raise our children to become scholars, athletes, artists, and every other thing our children dream of becoming, with the Thank You collection. This 6-piece collection is filled with our #1 best selling flavour, classic sea salt! 
ORDER NOW
THE EVERYDAY COLLECTION
Who needs something sweet with their coffee? Classic Sea Salt was the first flavour we created, and to date, it remains our #1 best seller. It's available in our 2 piece or 4 piece bags. Go ahead and treat yourself, we know you want to!!
ORDER NOW
TEAM SALTED
Queens of baking, spreadsheets and creative thinking, the Salted team is made up of 3 moms who believe in a balance between work and date nights. Follow our journey as we learn, grow, inspire, and share life's joy by offering you everything Salted.